Domestic Forwarding (FCL) / Ro-Ro Truck Load
We prioritized your goods and deliver them on time
Customs Clearance & Delivery
Importers' Accreditation & Consultation
JCAVS Freight Forwarding Inc. also partnered with local carriers to ensure best rate and delivers cargo to destination point safely.
We have Domestic FCL sea service from Manila to destination ports in the Visayas and Mindanao; namely: Cebu, Bacolod, Iloilo, Tagbilaran City, Roxas, Butuan, Ozamis, Dumaguete, Zamboanga, Palawan, General Santos, Davao and Cagayan.
We also started to handle domestic shipping through Ro-Ro Truck load for customers that requires fast transit time. Roll-on/roll-off ships are cargo ships designed to carry wheeled cargo such as trucks, semi-trailer trucks and railroad cars that are driven on and off the ship on their own wheels.
AIR and SEA FREIGHT Services to and from the following countries:
2230 Roxas Blvd. Pasay City, Philippines
Australia
Belgium
Brazil
Canada
China
Denmark
England
Egypt
France
Germany
Holland
Hong Kong
India
Indonesia
Ireland
Italy
Japan
Korea
Malaysia
Mexico
Singapore
Spain
Taiwan
Thailand
The Netherlands
Turkey
Vietnam
USA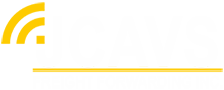 2230 Roxas Blvd. Pasay City, Philippines